National
Fawad Chaudhry's letter to Chairman Standing Committee on summoning Saqib Nisar and Rana Shamim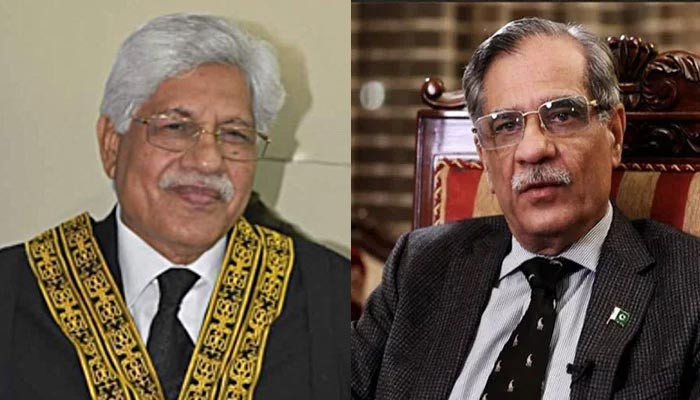 Fawad Chaudhry wrote a letter to Standing Committee Chairman Mian Javed Latif on the issue of summoning Rana Shamim and former Chief Justice Saqib Nisar in the meeting of the National Assembly Standing Committee on Information and Broadcasting.
The letter to Chairman Standing Committee Javed Latif said that the issue of summoning former Chief Justice Saqib Nisar and Rana Shamim should be removed from the agenda.
In a letter written by Fawad Chaudhry, the standing committee was asked to remove agenda items number 6 and 7 from the agenda. Chairman of the standing committee Mian Javed Latif apologized for deducting the agenda items.
Mian Javed Latif stated that the agenda items have been decided by the majority opinion of the committee.
Javed Latif replied that majority members of the committee had supported calling Saqib Nisar and Rana Shamim. Fawad Chaudhry may not have attended the previous meetings of the committee for this reason.
It may be mentioned that the Standing Committee on Information has summoned former Chief Justice Saqib Nisar and former Chief Justice Gilgit-Baltistan Rana Shamim in its meeting on December 29.
The standing committee has also prepared questions for former chief justice and Rana Shamim.