National
Faisalabad: Accused of double murder found in court royal protocol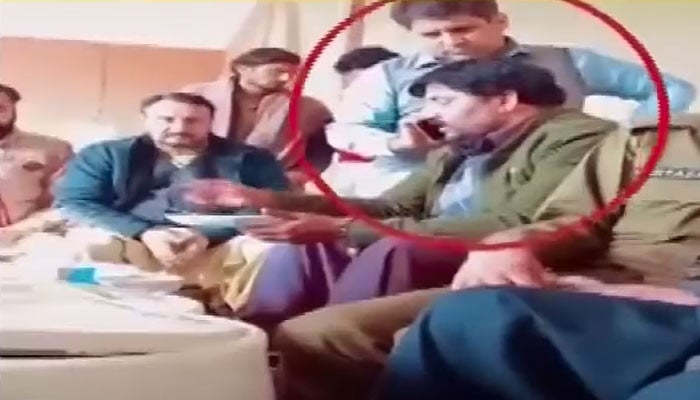 A royal protocol was given in police custody on the occasion of appearance of double murder accused in Faisalabad court.
Dastar Khan was decorated in the court premises and the accused were humiliated with food.
The accused continued to enjoy food without handcuffs in police custody.
The accused are accused of shooting and killing the couple after they got married a year and a half ago. The accused are close relatives of the victim.
According to a police spokesman, CPO Ghulam Mubashir Mekan, after the video of the accused went viral, took action against them, suspended four employees including Bakhshi Khana in charge and ordered an inquiry into the incident.