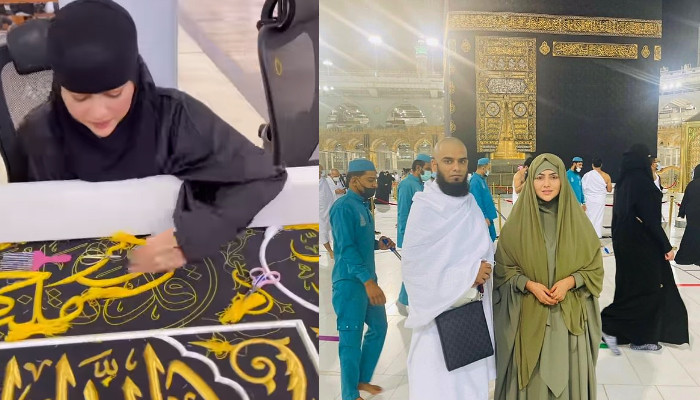 Showbiz's choice to leave the lights and turn to religion Former Bollywood actress Sana Khan Has shared a video on social media sewing the shroud of Kaaba.

Sana Khan is currently in Saudi Arabia with her husband Mufti Anas to perform Umrah. Meanwhile, Sana Khan is enjoying various blessings in the Haram including Umrah.
Sana Khan has shared a video on her Instagram account in which she is seen embroidering with gold wires on 'Kiswa' (the cover of Kaaba).
Sana Khan wrote in the caption of her video post that "she never dreamed that Allah Almighty has destined such a happy hour for her to touch Kiswa and embroider on it." Will
Sana Khan further wrote that "Allah is very merciful."
Sana Khan She also thanked the Saudi government, including her husband, for her post.