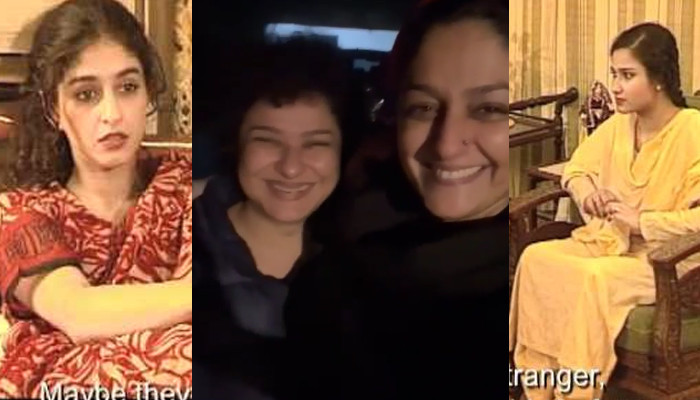 Leading Pakistani senior, legendary actresses Sania Saeed and Nadia Jamil have met after a long time.
Nadia Jameel is very active on social media and keeps sharing her unique life experiences and memories with her fans. This time, Nadia Jameel has shared a video with her co-actress Sania Saeed.
In this video, Nadia Jameel and Sania Saeed repeat the words of Punjabi Sufi poet Mian Muhammad Bakhsh sung together in a happy mood in the 20 year old drama 'Putli Ghar'.
In this video, 'Reunion' has been done by Nadia Jamil and Sania Saeed which has been well received by the fans of both of them.
At the end of this video of Nadia Jameel, the scene of the drama 'Patli Ghar' can also be seen in which these two senior artists are seen reciting the same words in their youth.