National
Mardan mayoral election: recount of votes will take place today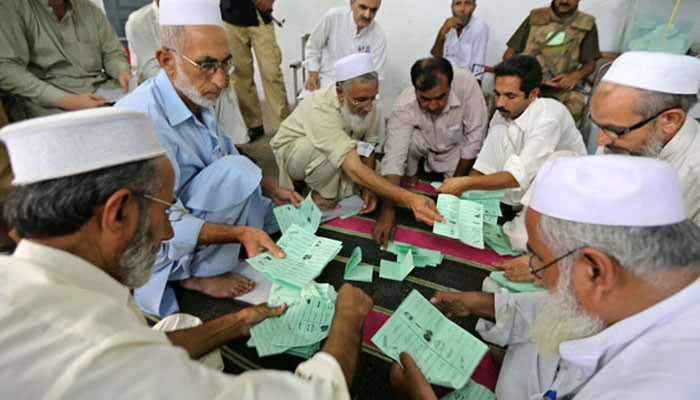 Votes will be recounted today at the request of Maulana Amanat Shah, JUI-F candidate in Mardan mayoral election.
Returning Officer (RO) Habib-ur-Rehman said that the request for recount of votes in Mardan mayoral election has been made by JUI-F candidate Maulana Amanat Shah.
It may be recalled that in the Mardan mayoral election, the Awami National Party (ANP) candidate Allah Mayar was elected mayor with 56,458 votes, while the JUI-F candidate came second with 49,938 votes.
On the other hand, the Election Commission, at the request of Irfan Durrani of JUI, suspended the recount order on the seat of Mayor Bannu, which was ordered by the Chief Election Commissioner and members of the Election Commission.
The JUI-F lawyer said that the recount could be done only on the margin of less than ten thousand, on which the Election Commission has issued notice to the parties and summoned them next week.
It may be recalled that the Returning Officer had ordered recount at all the polling stations.