National
DI Khan: PPP and PTI clash, 3 injured, cases registered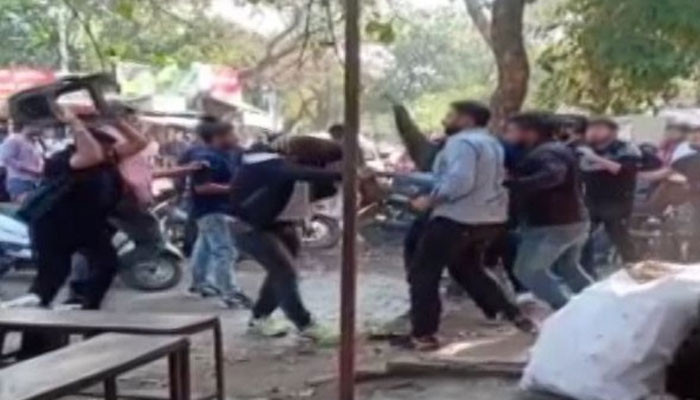 In Dera Ismail Khan district of Khyber Pakhtunkhwa, workers of two political parties Pakistan Peoples Party and PTI clashed, during which 3 people were injured by firing and stabbing.
Papers have been filed against each other by both the parties.
According to Dera Ismail Khan police, the parties registered a case against each other at Cantt police station.
Police said that PPP workers have registered a case under the provisions of attempted murder while PTI workers have registered an FIR under section 502.
Workers from both parties clashed during the recount.
It is to be noted that the recent local body elections in Dera Ismail Khan were very violent and a day before this Awami National Party (ANP) candidate for the mayorship of City Council Omar Khattab Sherani was shot dead.
The election for the council mayoral seat was postponed after the assassination of ANP candidate Omar Khattab Sherani.