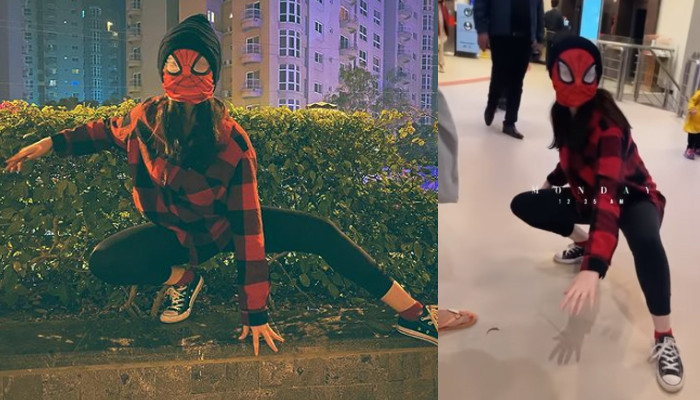 پاکستانی خوبرو Actress Haniya Aamir But the character of Spider-Man has such a ghost that she has become Spider-Man herself.

Actress Haniya Aamir, who is often the target of critical comments from social media users, is a bit different from other actresses in every new video and picture that comes out.
Only the photo shoots done by Haniya Aamir are serious otherwise she always looks in a fun mood.
Haniya Aamir on her Instagram account She shared two photos and a video in which she looks like Spider-Man.
These new pictures and videos of Haniya Aamir are also going viral on social media fan pages which makes it difficult for the fans to recognize Haniya Aamir.
On the other hand, on this post of Haniya Aamir by well known Indian comedian and actress Dolly Singh His style has been praised.