Entertainment
Who is the best co-star in Sara Ali Khan and Sonam Kapoor? Dhanush's astonishing answer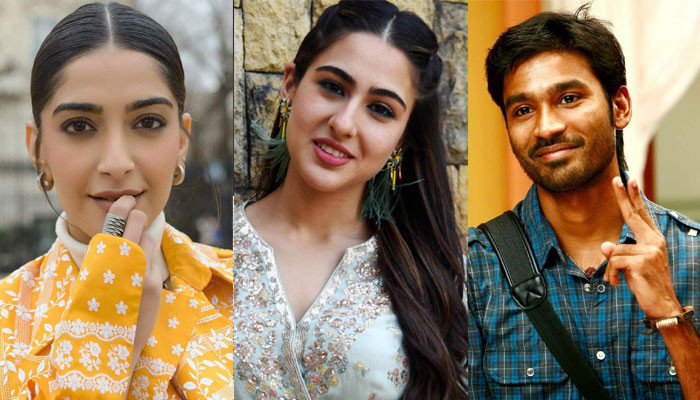 Indian versatile actor Dhanush compared Sonam Kapoor and Sara Khan in such a way that the actress sitting next to him did not like it at all.
Dhanush, who made his Bollywood debut in 2013 with the film Ranjhana, has now released his film 'Atarangi' with Sara Ali Khan after 8 years.
Dhanush and Sara Ali Khan arrived at the TV show 'Kafi Wad Karan' for the promotion of their film, where they talked a lot.
An interesting situation arose during the program when Karan Johar asked Dhanush about Sonam Kapoor, the co-star of his first Bollywood film Ranjhana in the presence of Sara Ali Khan.
It so happened that Karan Johar asked Dhanush if he had worked with Sonam Kapoor and Sara Ali Khan in Bollywood. Which of these fellow actresses do you think is better?
Dhanush immediately responded without thinking and mentioned Sonam Kapoor's name. Sara Ali Khan did not react aggressively to the opinion of Atrangi Ray's hero.
Sarah Ali Khan only said that I have lost the gift hamper of the show.
Explaining his choice, the Versatile actor said that Ranjhana was the first Bollywood film directed by Anand L. Rai, I was from the South, on this occasion Sonam Kapoor was very kind to me I am still grateful to them.
Dhanush also praised the actress who sat with him during the conversation and said that Sara Ali Khan has brought softness, sweetness and fun with her on the seat of Atrangi Ray.
He also admitted his misgivings about the selection of Sara Ali Khan as Rinko's most important role in the show Atrangi Ray.
Dhanush said that when Sara Ali Khan was cast in the film, I asked Anand ji how many films has this actress made? So they told me 2 or 3.
He said that he had expressed his concern over the difficult role of Rinko in the film to the film director but he assured me that she would do it.