World
Today the direction of Qibla can be determined by looking at the moon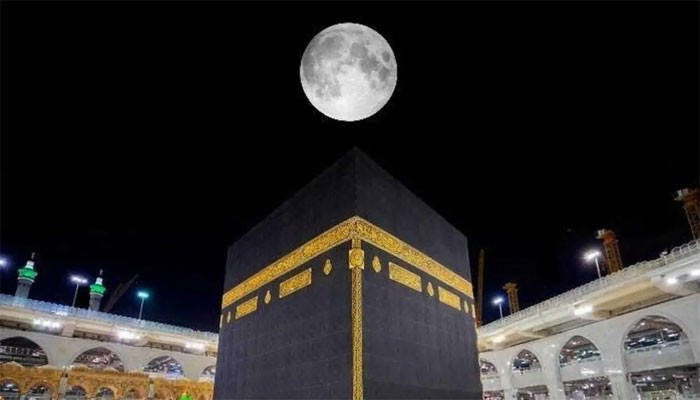 Today (between Wednesday and Thursday) the direction of Qibla can be determined by looking at the moon at night.
According to the Saudi Institute of Astronomy, the moon will be over the Kaaba tonight at 3:23 PM Saudi time and 5:23 PM Pakistani time.
According to the Saudi agency, when the moon is seen directly above the Kaaba, people can determine the correct direction of Qibla.
The exact direction of the Qibla can be determined from the subcontinent, including Central and Western Asia, Europe and Africa, as well as from the eastern part of the United States and Canada.