Entertainment
This guy dances to me every day, Atif Aslam's humorous style on his son's birthday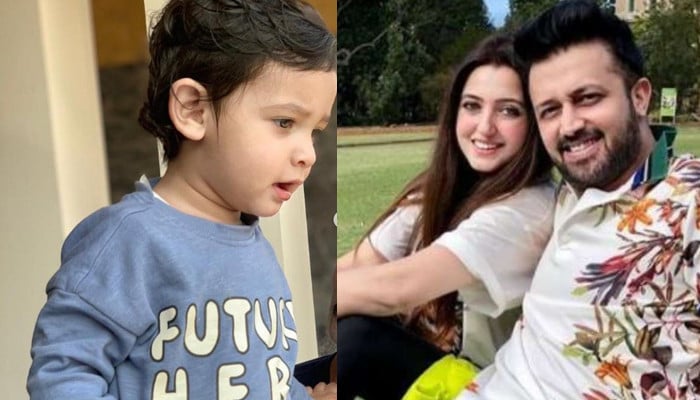 Internationally renowned Pakistani singer Atif Aslam has congratulated his son on his birthday in a unique way.
Atif Aslam shared two photos of his second son and said that today is his son's second birthday.
Atif Aslam, while posting the picture, wrote in the caption, "Don't go by his shape, this boy makes me dance twice and thrice a day, praise be to Allah."
At the same time, he wrote, "Happy Birthday Boss Baby, bring happiness to all the people around you."
It is believed that Atif Aslam had given birth to his second child in 2019 but he had mentioned about the sex of the child almost a year later but the names have not been revealed yet.
The 'Dil Diya Galan' singer was married to Sara Bharwana in 2013 and their first child was born in 2014, the year after their marriage.
The couple had their first son 'Uhud' who is now 8 years old.