National
Nawabshah: A sit-in on the highway against land grabbing ended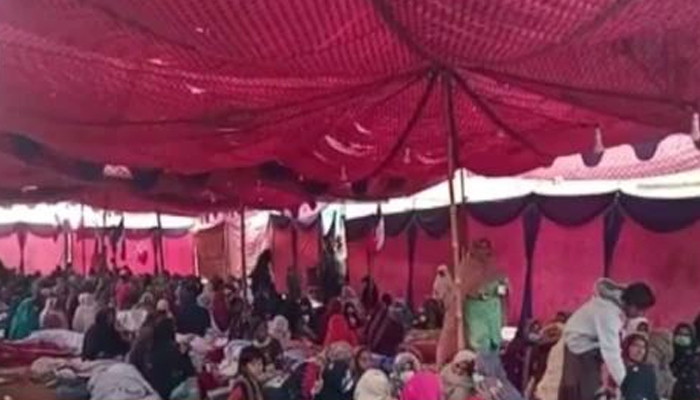 A 36-hour sit-in on National Highway against alleged occupation of agricultural land in Nawabshah was called off.

The sit-in was called off after talks with the district administration and the SSP. The 36-hour sit-in caused long queues of vehicles on both sides of the highway.
The protesters alleged that influential people were occupying agricultural land. Under the agreement reached in the presence of the Deputy Commissioner, the occupied houses will be handed over to the owners today.