Sports
Invitation of Chief Selector Muhammad Waseem with 'Pindi Boys'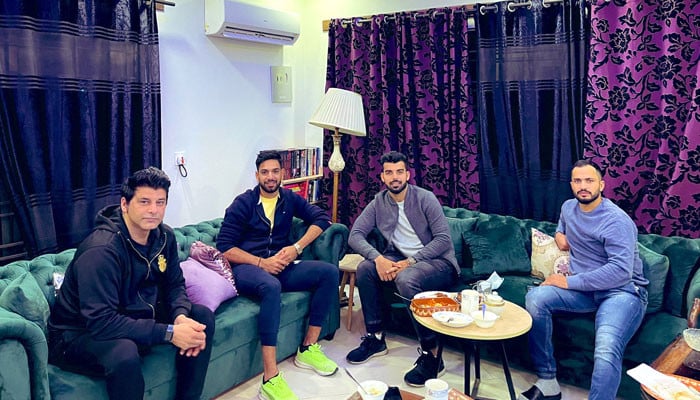 Muhammad Waseem, the chief selector of the national cricket team, has a lot of discussions with the national cricketers.
Muhammad Waseem posted a picture of the invitation with the players of Pakistan cricket team on his Twitter account. However, it is not possible to guess who the invitation was from.
Chief selector Mohammad Waseem shared a photo on social networking site Twitter with Shadab Khan, Haris Rauf and Mohammad Nawaz.
Chief selector Muhammad Waseem also used the hashtag 'Pindi Boys' with the photo.
National team fast bowler Harris Rauf shared a photo of the invitation and wrote that he had a lot of fun with you guys.
Commenting on Haris Rauf's post, Shadab Khan wrote that "fun comes when you come on time".
It is to be noted that the post of Chief Selector Muhammad Waseem is being liked by the social media users while his post is also being criticized by many people.
Commenting on his post, a user wrote that the chief selector should not share such pictures on social media, otherwise questions will arise on his selection.