Sports
Abid Ali's special message after angioplasty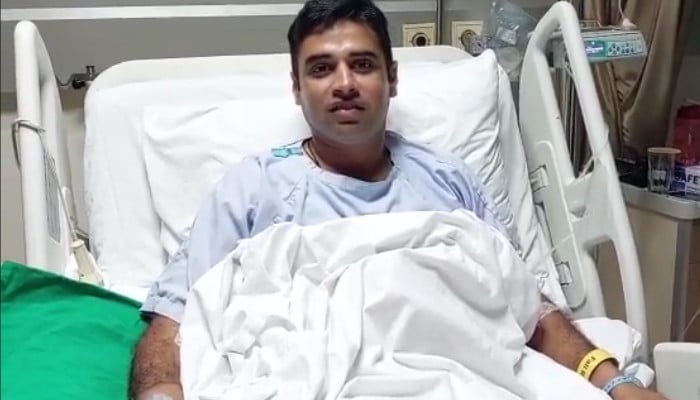 National Test cricket star batsman Abid Ali has issued a special message to the fans.
In his video message, Abid Ali requested prayers from the fans. In the video message, the Test cricketer can be seen lying on a hospital bed.
In a 36-second video message, Abid Ali said, "Thank God I'm fine, I ask for your prayers."
Regarding his health, Abid Ali said that he has to undergo a procedure for which special prayers are requested.
The Test cricketer also thanked those who expressed prayers and good wishes in his video message.
Remember that national cricketer Abid Ali has undergone angioplasty and a stent has been inserted in his heart artery.
It may be recalled that Abid Ali, the opener of the national cricket team, had recently batted brilliantly against Bangladesh.
Abid Ali scored 133, 91 and 39 runs in three innings of two Test matches respectively.
Abid Ali was nominated by the International Cricket Council as the Player of the Month for his outstanding performance against Bangladesh.