Entertainment
Sujal removed the name of Uhud attached to his name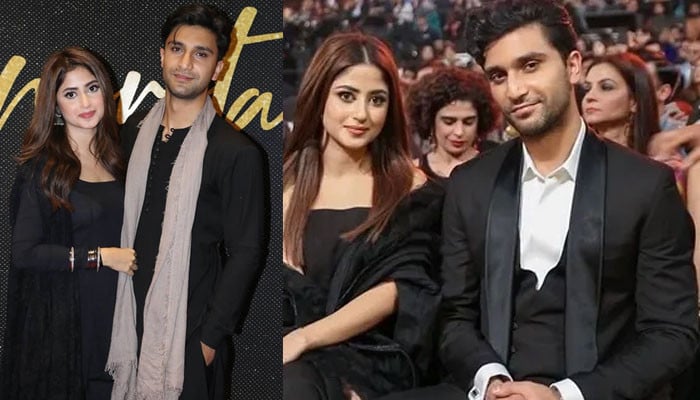 Leading beautiful duo actress of Pakistan showbiz industry Sajjal Ali and actor Ahad Raza Mir An amazing news about is circulating on social media.

Screen shots of Sajjal Ali's social media account Instagram are rapidly going viral on social media websites in which it can be seen that Sajjal Ali has removed the name of her husband, Ahad Raza Mir attached to her name.
Earlier on Instagram, Sajjal Ali's name was 'Sajjal Ahad Mir', but now he has removed the name of Ahad Raza Mir with his own name and written only 'Sajjal Ali'.
It should be noted that for the past one year, the news about the separation of this beautiful couple has been the adornment of social media on which Sajjal Ali and Ahad Raza Mir So far no satisfactory denial or confirmation has been made by
Ahad Raza Mir did not even attend the wedding of Sajjal Ali's younger sister actress Saboor Ali while the couple has not been seen in the premiere shows of each other's upcoming projects for a long time.
On the other hand, millions of fans are looking very sad and suffering from this act of Sajjal Ali.