Entertainment
Asim Merab's engagement, Yasir's useful advice to Merab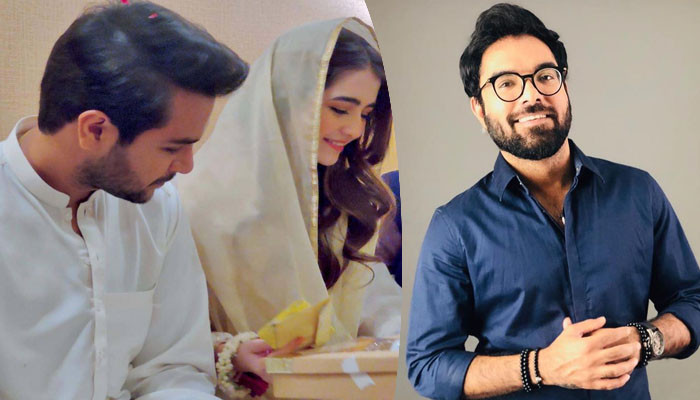 Comedian actor Yasir Hussain gave useful advice to actress Merab after his engagement to singer Asim Azhar.
He congratulated the couple on their engagement on Instagram and said, "Congratulations, my friend Asim, be happy."
At the same time, he tagged Merab and asked him to take care of Asim, and keep him away from the negative things of Instagram.
It may be recalled that recently famous singer and actor Asim Azhar confirmed the engagement with model and actress Merab Ali by turning the rumors about his relationship into reality.
Asim Azhar shared the engagement photos on Instagram and told the fans that he is in a relationship with model Merab Ali.
Model and actress Merab Ali also shared the same photos and confirmed her engagement to the singer. The two also asked the fans for good wishes and prayers for further strengthening of the relationship.