Entertainment
Shanira Akram called Maryam Ansari a 'beautiful bride'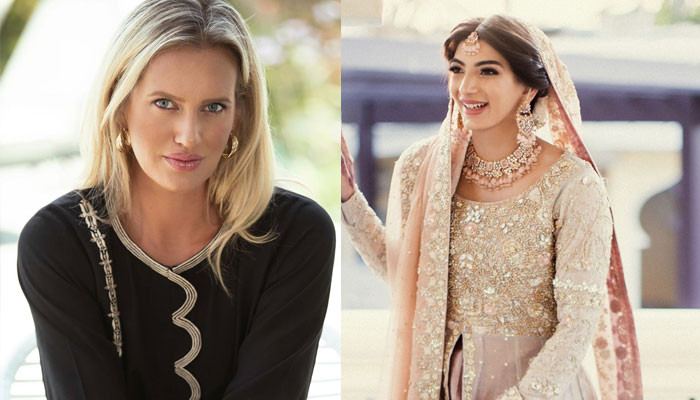 Shanira, wife of Sultan Wasim Akram of Swing, has termed actress Maryam Ansari as 'beautiful bride'.
Wasim Akram and Shanira Akram attended the Qawwali Night held last night in connection with the wedding of cricketer Moin Khan's son Owais Khan and actress Maryam Ansari.
Shanira Akram has shared a few videos and photos of the event on her Insta Stories.
He shared a video clip of Maryam Ansari from the ceremony on one of his stories and wrote that 'this is a beautiful bride'.
In an Insta Story, he shared a photo of Wasim Akram with Moin Khan.
He pointed to Moin Khan in his story and wrote, "These are fathers-in-law."
In other stories, he also shared videos of performances at the event.
"It's wedding season in Pakistan," he wrote while sharing the videos.
Apart from this, Shanira Akram has also expressed her love for Pakistan in her Instagram stories.
In her last Insta Story, Shanira Akram said that she was sitting right next to the loudspeakers at the event so she could not hear anything from her right ear at the moment.
It should be noted that the wedding celebrations of Pakistan's beautiful actress Maryam Ansari have started.
Beautiful pictures and videos taken from the ceremony of Hina and Sangeet of actress Maryam Ansari have been going viral on social media platforms since yesterday.
It may be recalled that Maryam Ansari had got married to Owais Khan, son of renowned cricketer Moin Khan in the month of February this year.