Entertainment
Nora Fatehi copied Shakira, criticized on social media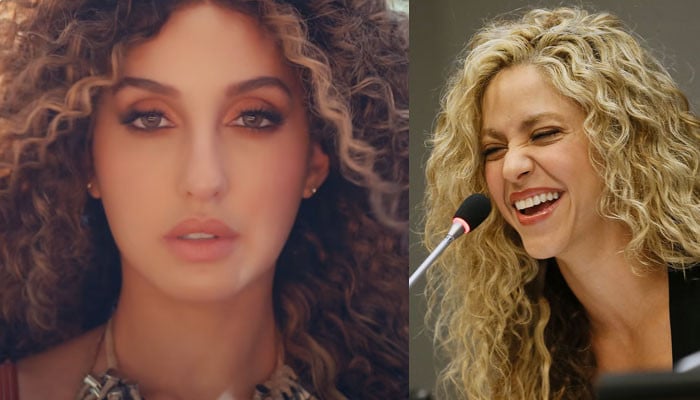 Indian celebrity Nora Fatehi has copied famous Colombian singer Shakira, after which she is facing criticism.
Nora has performed in singer Guru Randhawa's song 'Dance Meri Rani'.
For one part of the song, Nora Fatihi not only did the same hair and dress, but also did the dance that Shakira often did in her songs.
As soon as the video was released on the video sharing platform, one of the viewers criticized it and said that he had copied Shakira's hairstyle, at least not the dress.
One user called Nora a copy of Shakira in Mumbai's Palika Bazaar, while another commented on the song saying that it was a remix of Tony Kakkar and Shakira.
Some users did not like the song but Noora Fatehi's dance made them run away and also commented that Nora lost herself in this song.