Entertainment
Merab Ali made a place in the heart of Asim Azhar's mother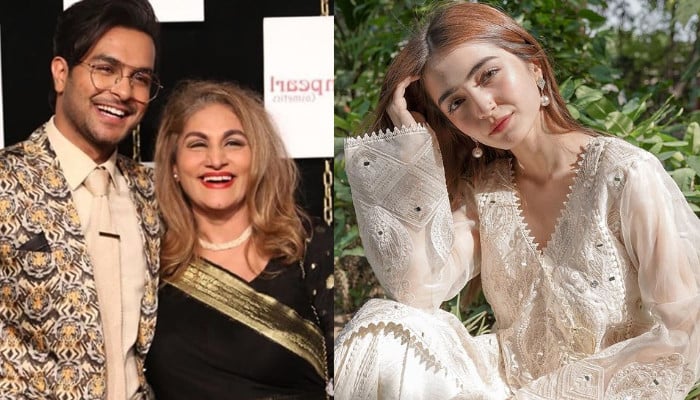 From Gul Rana, mother of Pakistan's leading senior actress, singer Asim Azhar Well known model and actress Merab Ali Love has been expressed on social media for

After making a name for herself in modeling, Merab Ali has now stepped into the field of acting. He also had a close relationship with Asim Azhar and his mother Is happening
Merab Ali keeps sharing her beautiful new photos on her social media account Insta.
Asim Azhar's mother, Gul Rana, has made a loving comment on a new photo of him which has been well received by social media users and is also being shared on post fan pages.
Merab Ali had to share a photo of himself and write that 'photo taken in the winter of 2019.'
Commenting on Merab Ali's post, Gul Rana wrote, "My daughter who lives in my heart."
In response to Gul Rana's comment, Merab Ali expressed his sincerity and called Gul Rana 'Guli'.
Fans of both of them have loved this post and the loving comments made on it.
Fans are praying for the artists to stay in a good relationship with each other these days.