Sports
ICC pays tribute to 'Little Master'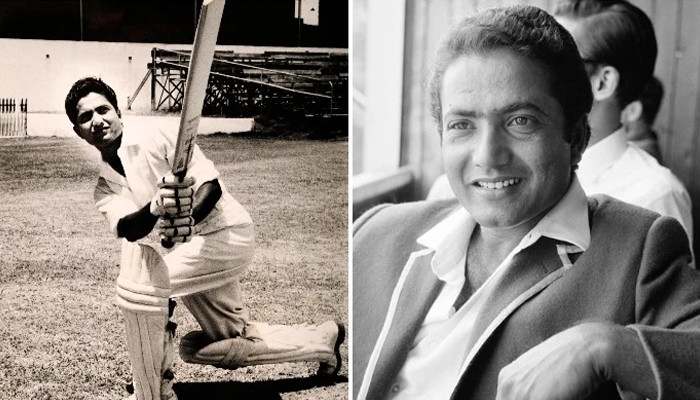 The International Cricket Council (ICC) has paid tribute to Pakistani Test cricket legend Hanif Mohammad on his 87th birthday.
A special post from the ICC's official Twitter account stated that "Hanif Muhammad, the record holder of the longest Test innings, was born on this day in 1934."
The star cricketer, who set a record in Test cricket by scoring 337 runs in 970 minutes innings against West Indies, was born on December 21, 1934 in Junagadh, India.
Little Master Hanif Mohammad is considered one of the greatest batsmen in the world. He was part of Pakistan's first Test team.
Hanif Mohammad made his Test debut in 1952 where he scored 51 runs in the first innings.
Hanif Mohammad was the best batsman as well as a great fielder and wicket keeper.
In the historic victory of Pakistan against England at Oval in 1954, Hanif Mohammad ran out Jim McConnell on the last wicket and Pakistan got that historic victory by 43 runs.
Hanif Mohammad scored 3,915 runs in his Test career, including 12 centuries.
He saved Pakistan from certain defeat by playing an innings of 337 runs in the 1958 Bridgetown Test against West Indies. He remained on the crease for 970 minutes. This record is still maintained today.
Hanif Mohammad along with his three brothers Wazir Mohammad, Mushtaq Mohammad and Sadiq Mohammad have represented Pakistan while his son Shoaib Mohammad also played 45 Test matches for Pakistan. Hanif Mohammad's grandson Shehzar Mohammad is also a first class cricketer.