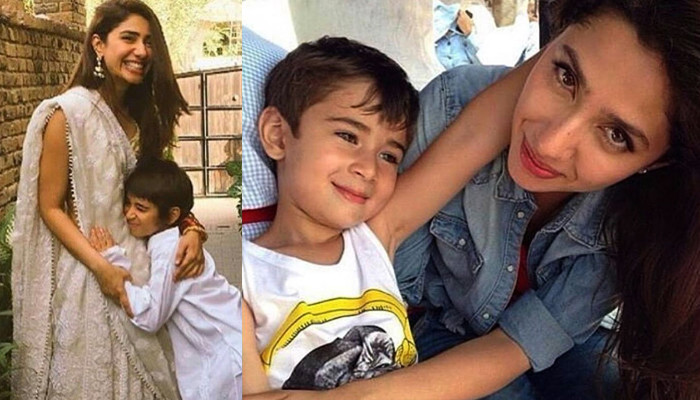 Leading actress of Pakistani showbiz industry Mahira Khan says that she Son Azlan Askari loves him very much.

Social media on Instagram A short clip taken from Mahira Khan's interview Going very viral, in this video Mahira Khan is talking about a strong and deep relationship with her son.
In the viral clip of Mahira Khan, it is said that "her son Azlan takes good care of her. When she reaches home, tired of shooting, Azlan presses her feet."
Mahira Khan further said that "Azlan loves her very much. Whenever she sees Azlan in the house, he keeps asking her to hug him."
It should be noted that Mahira Khan was married to Ali Askari in 2007 which ended in 2015 after only 8 years.
Azlan Askari is also the son of Mahira Khan and Ali Askari who is sponsored by Mahira Khan.
Her ex-husband Ali Askari got married for the second time in 2017 While this news had made Mahira Khan extremely depressed.