National
Arrested young doctors in Quetta indicted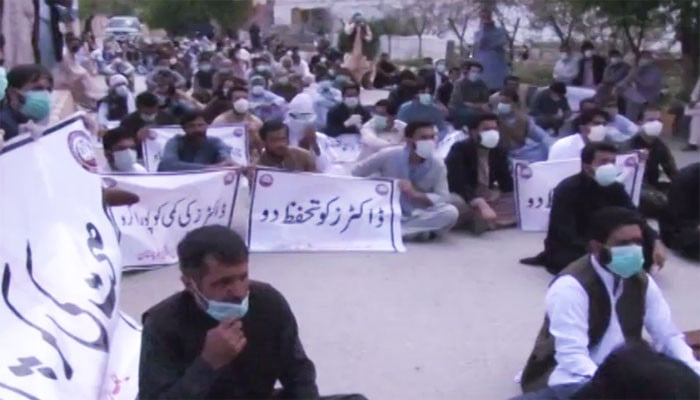 The court of the Judicial Magistrate of Quetta, the capital of Balochistan, indicted the arrested young doctors and others.
Nineteen people, including young doctors, were produced in the court of Judicial Magistrate Quetta in District Court.
During the trial, young doctors and other detainees denied any wrongdoing.
The court also ordered the prosecution to present witnesses at the next hearing.
The hearing of the case against the arrested young doctors and others was adjourned till December 24.
It is to be noted that 16 young doctors and 3 paramedical staff were arrested in the security zone for protesting, holding sit-ins and various other provisions.