National
Approval of Strategic Trade Policy Framework for Capacity Building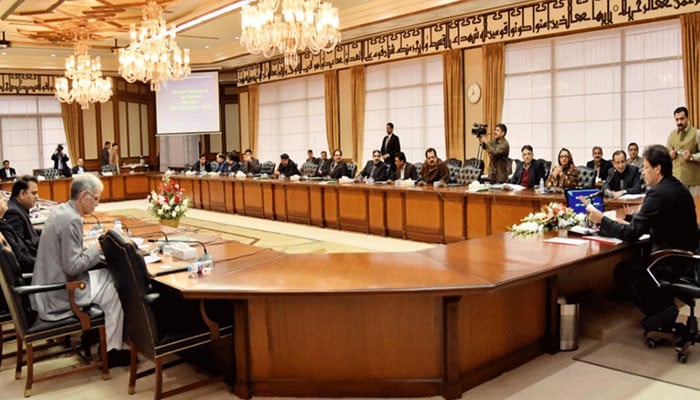 The federal cabinet approved a new five-year strategic trade policy framework, aimed at enhancing the capacity of Pakistani institutions.
The new five-year trade policy 2020-2025 aims to increase production, distribution and sales of products and services more efficiently than competitors, according to a Commerce Ministry statement.
The policy includes measures to improve exports of textiles and apparel, leather, equipment, surgery, sporting goods, carpets, rice and cutlery.
The five-year policy includes development exports in the areas of engineering goods including auto parts, pharmaceuticals, marble and minerals, processed food, beverages, footwear, jewelery, jewelery, meat, poultry and chemicals.
Under the new policy, the National Export Development Board, headed by the Prime Minister, will oversee the policy.
Tariff rationalization will reduce the cost of production and ensure access of goods to the global market.