National
Your game from over now, Maryam Nawaz's message to Imran Khan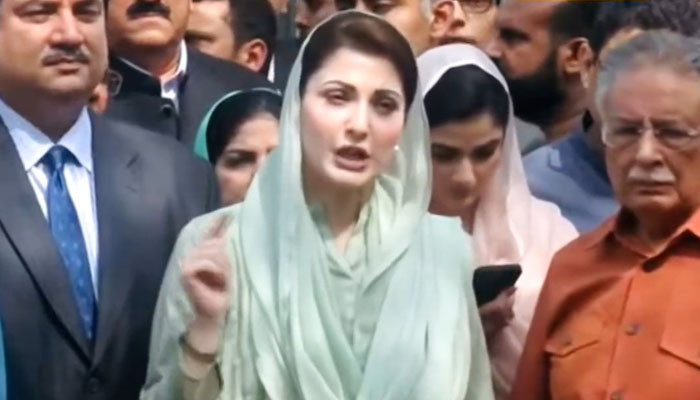 PML-N leader Maryam Nawaz criticized Prime Minister Imran Khan and said that he did not allow any institution to remain neutral. He did not allow NAB and FIA to remain neutral.
Talking to the media outside the Islamabad High Court, he said that it was not your voices but shouts that save me, now no one will come to save you.
Maryam Nawaz said that with one word neutral, the whole party came down from Dharang. Do you want someone to complete the count for you? If someone doesn't do that, you are calling them animals.
He said that his count was not complete in Azad Kashmir, Senate, Gilgit-Baltistan elections.
He said that you have not allowed any institution to remain neutral, you have not allowed NAB, FIA to remain neutral, being neutral is the observance of the constitution, there is no need to suffer like a fish.
The League leader said that no country needs to conspire against you, you are enough for yourself, the people have shown you a red card.