Entertainment
Why did Moazzam Ali Khan refuse to act in the drama 'Ishq-e-La'?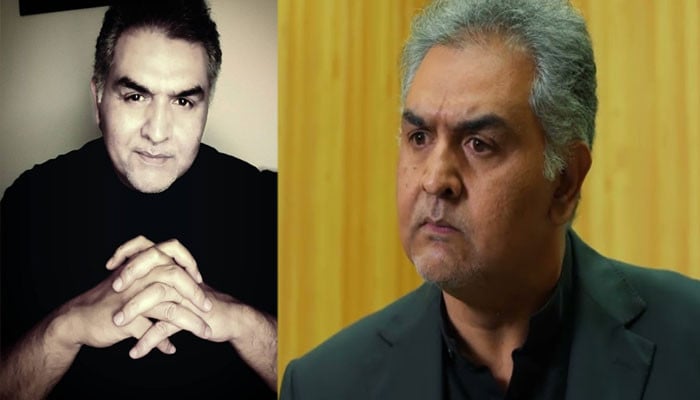 Actor Moazzam Ali Khan, the great grandson of Liaquat Ali Khan, the first Prime Minister of Pakistan, Quaid-e-Millat, explained the reason for refusing to act in the drama Ishq-e-La.

Actor Moazzam Ali Khan, who entered the Pakistan showbiz industry two years ago, told Jang during an exclusive interview, I had to stop because of suffering, to which I was told by the management of the play, 'We will wait, but you have to play the role of Arbab Haroon', so after a month and a half, work on this play started. Was
"I would accept an offer of a comedic character instead of a serious one, provided the script is standard," he said.
During the interview, Moazzam Ali Khan said, "I have offers for four or five projects at the moment, out of which I have shortlisted three. I try not to let a single character imprint on me. '
He had to say during the interview that it is becoming very difficult to bring both the singer and the actress together, especially on the days when the shooting is taking place, Riyadh cannot do it.
Moazzam Ali Khan said, "At the request of close friends, I tried my luck in the field of voiceover and it was successful. I have also worked as a voiceover artist in many documentaries."
Talking about his personal life, Moazzam Ali Khan said, "Marriage did not last long. I also have a son with whom I have a very strong relationship. He is currently away from the showbiz industry but sometimes The showbiz industry will have a relationship.
It should be noted that Moazzam Ali Khan's relationship with the art of music is very old.
Moazzam Ali has also performed in many music concerts and is also a voiceover artist.
Nowadays, viewers are watching him in the negative role of Arbab Haroon in the drama serial 'Ishq-e-La'.