Entertainment
The 'stone eye' had affected the eyesight, Akshay Kumar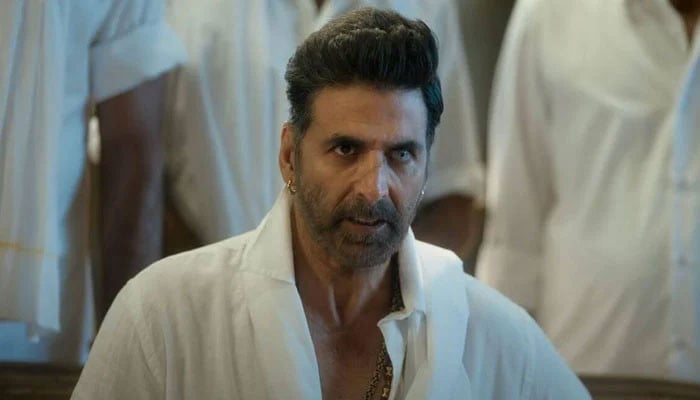 Indian superstar actor Akshay Kumar's new film Bachchan Pandey had temporarily affected his eyesight.
To portray the character of Bachchan Pandey in the movie Bachchan Pandey, the Bollywood actor put a lens on one of his eyes to show him a stone eye.
According to Indian media reports, the megastar said that it was very difficult to put the lens on and then take it off.
He added that doing so would have killed him, as he could not fix the lens in his own eye.
"It was a huge lens, everything seemed blurry and that's how I had to shoot," Akshay said. All I could see was something in front of me.
The star actor said that on the first day of the shoot, it took 15 minutes for the vision to improve, but then in barely two to three minutes it started to improve.
Regarding finalizing the role, Akshay Kumar said that we took a lot of pictures for the role, after which we agreed on the look.
Remember that in the recently released film Bachchan Pandey, Akshay Kumar is playing the role of a bully.
The film also stars Kirti Senan, Arshad Warsi, Jacqueline Fernandez and Pankaj Tripathi.