Entertainment
The best gift of life was given to me by Karan, Aamir Khan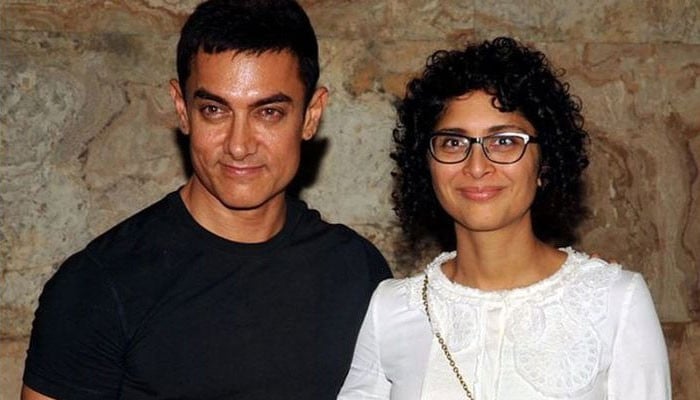 Bollywood's Mr. Perfect Aamir Khan says that the best gift of his life has been given to him by his ex-wife, filmmaker Karan Rao.
Talking to Indian media, Aamir Khan was recently asked by a journalist about the best gift he has ever received.
On which Aamir Khan revealed that the best gift in his life has been given to him by his ex-wife Karan Rao just two or three days ago.
"Two or three days ago, he asked Kiran what flaws he had that he could fix," he said.
He further added that he had asked Kiran this question because he had a close relationship with Kiran and Kiran knew him very well.
Aamir Khan praised Karan Rao and said that "Kiran explained to him in a very good way the things that he can do better".
He said that he felt it was important for him to listen to Kiran and to understand what Kiran was saying.
He added that "the purpose of asking this question was to find out how any other person who is close to them sees them and what kind of improvement you want to see in them."
He concluded by saying, "I think this is the best gift that Kiran has ever given me."
Aamir Khan was then asked, "Did you start acting after receiving this wonderful gift from Karan or not?"
On which the actor said that he has started acting on these words of Kiran immediately.
It is to be noted that Aamir Khan was first married to Reena Dutta, with whom he has a daughter Ira Khan and a son Junaid Khan. He was divorced in 2002.
After the first divorce, Aamir Khan was married to Karan Rao on December 28, 2005. They had a son, Azad Rao Khan, in 2011, while Aamir Khan had divorced them last year.