Health
Sindh: 27,734 cows still infected with Lumpy virus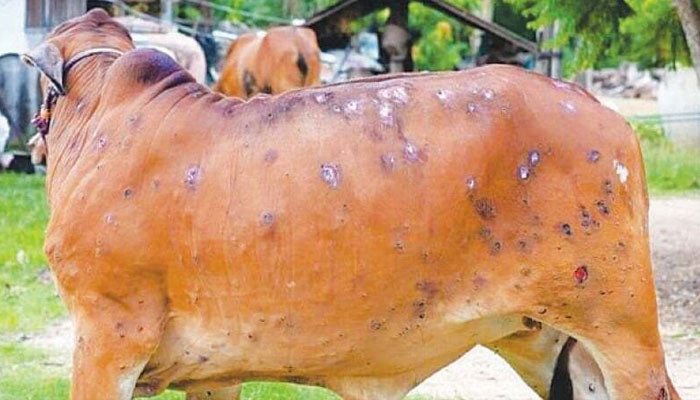 So far, 27,734 cows have been infected with Lumpy virus in Sindh province.
According to Livestock Department officials Lumpy skin virus So far 225 cows have died while more than 250 cases are being reported daily.
According to the Livestock Department, 12,101 cows have been rescued from drugs and vaccinations. The highest number of cases has been reported in 16,424 cases in Karachi, 4,493 cases have been reported in Thatta and the lowest number of 5 cases of Lumpy Skin has been reported in Tharparkar. I reported.
Officials of the Livestock Department said that more than 800 cases were reported in Tando Muhammad Khan and Badin, 761 in Bola Khan police station, 603 in Khairpur, 502 in Qambar Shahdad and 428 in Jamshoro.
According to the Livestock Department, more cases have been reported than the official figures.
Officials at the Livestock Department say that the lymphoma virus causes abscesses on the body of the animal. If the meat of the infected animal is eaten, it does not get the required nutrition.
According to the officials of the Livestock Department, the virus appears in the body of the animal in 15 days.