National
Shahbaz Gill's rally in Faisalabad against deviant members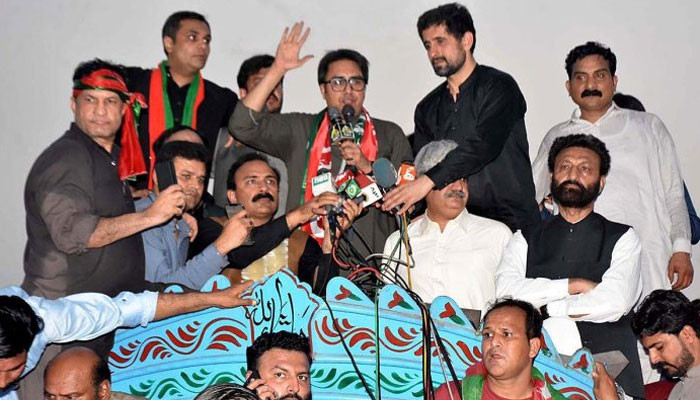 Shahbaz Gill held a rally in Faisalabad against the deviant members of PTI Assembly.

In this rally, the PTI workers staged a protest against the defecting MPs Raja Riaz and Nawab Sher Wasir.
At Chowk Shah Abbas in Multan, PTI workers also protested against the deviant members of the assembly and chanted slogans.
In Bahawalnagar, PTI workers also rallied from Rafiq Shah Chowk to City Chowk and protested against MNA Abdul Ghaffar Wattoo.