National
Receive a copy of Article 63A, Presidential Reference to Geo News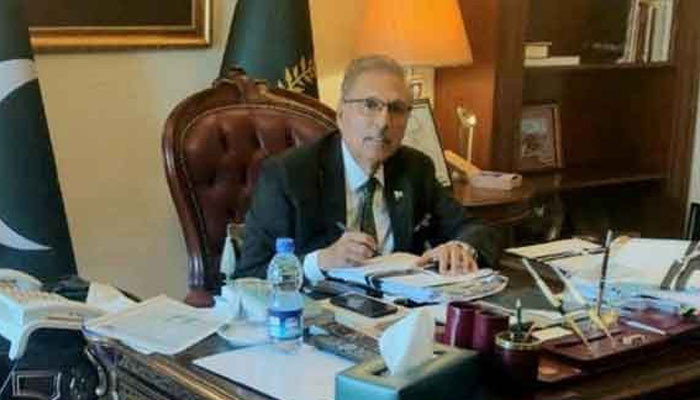 A copy of the presidential reference to the interpretation of Article 63A was obtained by Geo News.
The presidential reference consists of 21 paragraphs in 8 pages. The reference asks that Article 63A does not state how long the defecting member will be disqualified.
Changing allegiance in the presidential reference should be a lifelong disqualification under Article 62F. The doors of Parliament should be closed on such members forever. 63A and 62F should be interpreted to stop the culture of vote-buying.
The reference asks whether the votes of deviant members should be considered as disputed and the votes of deviant members should not be counted till the decision of disqualification is taken.
Earlier, Attorney General Khalid Javed Khan while talking to the media outside the Supreme Court said that he would file a presidential reference in a short while.
Khalid Javed Khan said that the basic question is whether the deviant members will be disqualified for life. What is the significance of the vote of deviant members? It remains to be seen whether the votes of the deviant members will be counted.