Entertainment
Merab Ali dispelled the misconceptions of fans about the engagement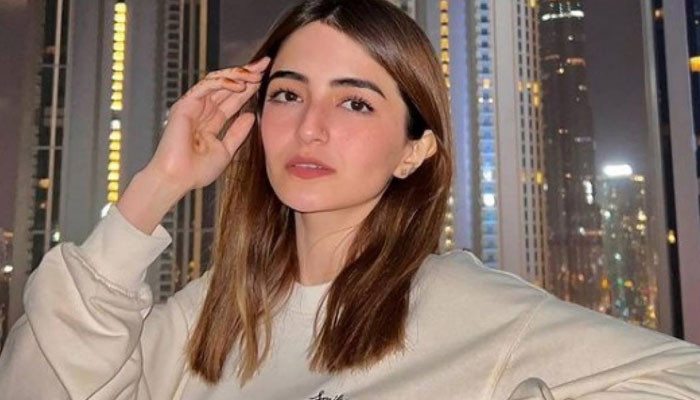 Emerging Pakistani showbiz actress Merab Ali has reacted to flying rumors about her engagement.
Merab Ali has cleared up the misunderstanding caused by a viral screenshot on her Insta Story after her engagement to singer Asim Azhar.
According to this viral screenshot on different pages of social media, Merab Ali was engaged to Asim Azhar on July 27 last year.
However, Merab Ali has termed this screenshot as fake.
He wrote in his story: "Please refrain from spreading false information about their engagement and especially not to humiliate another person in order to be happy and happy."
Merab Ali also expressed his love for his fans and thanked them for their prayers and support.
It may be recalled that yesterday Asim Azhar got engaged to actress Merab Ali, whose photos were shared on social media.
Since then, there has been a lot of speculation on social media about the engagement of singer Asim and actress Merab Ali.