Sports
Lahore Test: How did Pakistani players inspire the spectators?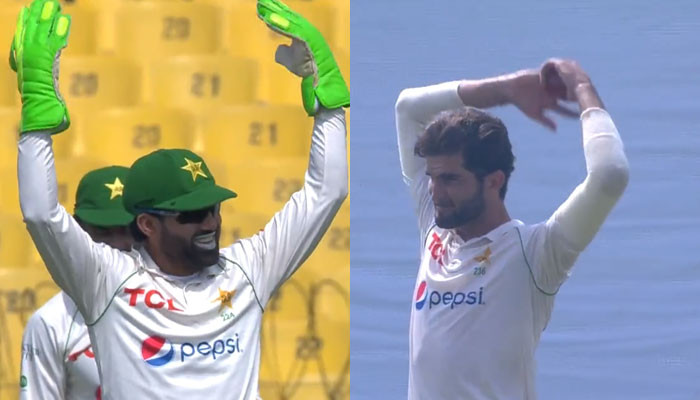 On the first day of the third Test of the ongoing series between Pakistan and Australia, the players were seen cheering the home crowd.
Shaheen Shah Afridi, the fast bowler of the national team, had initially created excitement among the spectators with the team by returning 2 Australian batsmen to the pavilion, however, the spectators soon became silent.
In such a situation, the national players kept on urging the spectators to make noise.
In this video shared by Pakistan Cricket Board (PCB), it can be seen that wicket keeper batsmen Muhammad Rizwan and Shaheen Shah Afridi are making noise to the spectators.
The spectators in the stadium also respond to the players' gestures and make a lot of noise.
Commentators were also happy with the style of Pakistani players and said that watch the heartbeat of Pakistani players, which is why Pakistan is a good place for Test cricket.