National
I am as old as Nawaz Sharif, Dr. Yasmeen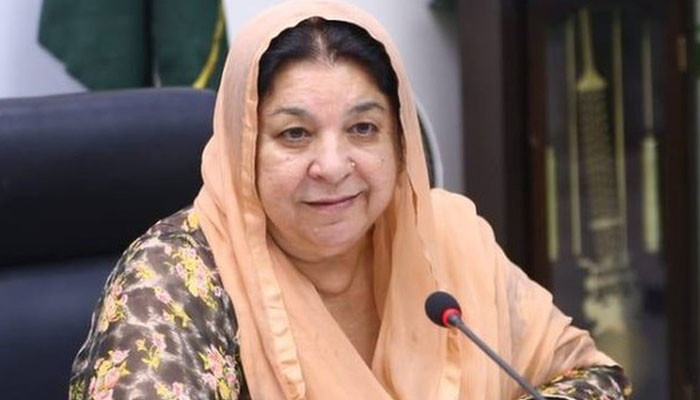 Punjab Health Minister Dr Yasmeen Rashid has said that he is as old as Nawaz Sharif. He told Nawaz Sharif to come back and treat him.
The provincial minister said that if you say that the whole country is your follower then come back, cut your jail who stopped you.
He said that Imran Khan was standing in front of America, who was looking at America from eye to eye.
Yasmeen Rashid said that a brother from Sindh called me yesterday. How can I get a card? I said that you have to tell the Sindh government.
Dr. Yasmeen Rashid said that I got sick, I did not think of America or abroad, the reason was that I seek treatment from Pakistan from the beginning, you did not build any hospital where you could be treated, you all had a cough. Yes, they go abroad.
Dr. Yasmeen said that the country is not getting out of hand, their seats are getting out, next time Imran Khan will come and do what he has to do.
He said that how long will the sellers of conscience fool the people, Gujranwala got votes in the name of Imran Khan and stood on the other side.