Entertainment
How did Manzar Sehbai congratulate Samina Ahmed on her birthday?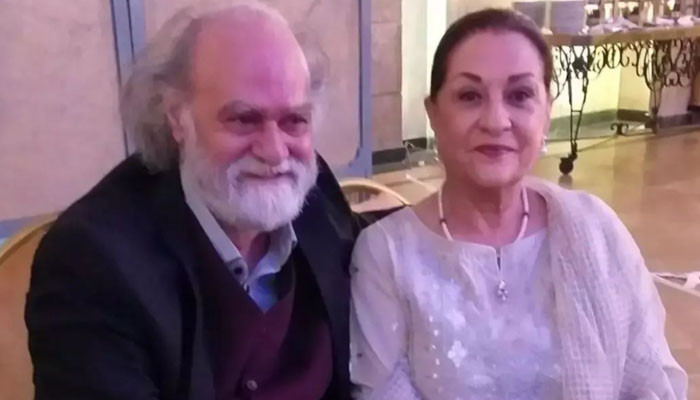 Senior actor Manzar Sabhai, who played the role of Abdul Ali in Geo TV's popular drama 'A', shared a loving post on the birthday of his wife and actress Samina Ahmed.
On the photo and video sharing app Instagram, Manzar Sehbai shared a selfie with his wife Samina Ahmed in which this senior couple from the showbiz industry looks very happy.
Addressing Samina Ahmed, Manzar Sehbai wrote in the caption, "Happy birthday to my dear wife."
The senior actor wrote, "Samina Ahmed is the woman I love the most on this planet and beyond."
"Always be happy, be safe and be that way," he added.
It may be recalled that during the lockdown in the year 2020, senior actress Samina Ahmed had married fellow actor Manzar Sehbai.
Manzar Sehbai, who is over 70 years old, was married to Samina Ahmed on April 4, 2020.