World
France, Prayer gathering for the early reappearance of Imam Mahdi (as)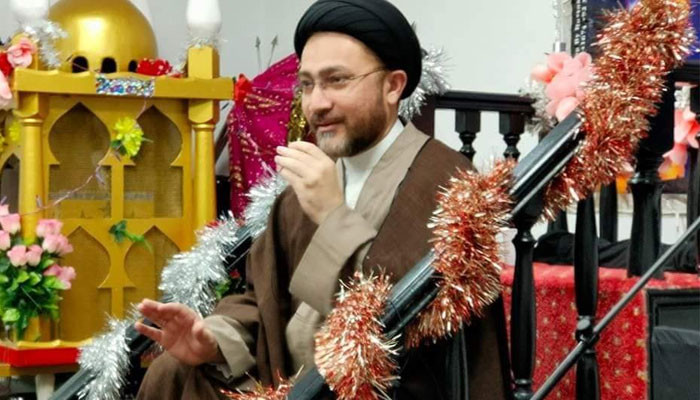 A prayer meeting was held at the Imambargah Shah Najaf in Paris, the capital of France, for the celebration of the reappearance of Imam Zamana Mahdi (as).
The event was addressed by Allama Syed Shahenshah Hussain Naqvi, Syed Nadeem Abbas Naqvi, Syed Kifayat Hussain, Syed Qaiser Kazmi, Syed Iqbal Haider Rizvi and Maulana Muhammad Taqi Mahmoodi.
In his address, Allama Syed Shahenshah Hussain Naqvi, the preacher of Islamic unity, said that there are only two sects in the world, one is Hussainiyyat and the other is Yazidiyyat.
He said that whoever raises his voice against oppression and stands with the oppressed, whether he is a Shiite or a Sunni, is a pioneer of Husseinism.
In the same way, he who supports the oppressor and does not help the oppressed, whether Shia or Sunni, is a follower of Yazidism.
He said that let us work together to eradicate sectarianism from all over the country and present Islam in its true spirit in the world.
He said that the followers of Hussainiyyat were increasing and the fragrance of Imam Muhammad Mahdi's appearance was being felt.
Da'i, Islamic Preacher, Ittehad-e-Muslimeen Allama Syed Shahenshah Hussain Naqvi also had a special meeting with Sufi Scholar Dr. Pir Syed Kamal Hussain Shah along with a delegation of his followers.
On this occasion, the famous shrine of the Islamic world, Khawaja Gharib Nawaz (may Allah have mercy on him) from the place of Ahl-e-Bayt (morals and law) It was also mentioned to enlighten the world by staying in the circle.