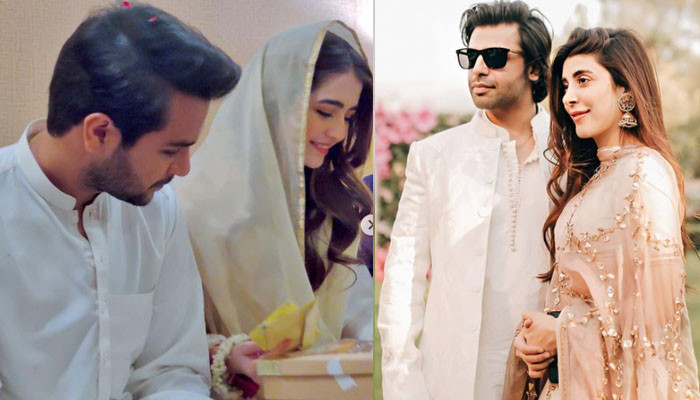 Leading duo of Pakistan showbiz industry Urva Hussain and singer Farhan Saeed have congratulated Asim Azhar and Merab Ali on their engagement.
Farhan Saeed congratulated Asim Azhar and Merab Ali in his confirmed story shared on Instagram.
The singer wrote to the new showbiz duo, "You two are really beautiful."
On the other hand, Urva Hussain also shared the photo of Asim and Merab's engagement in her Instagram story.
Urva Hussain congratulated Asim and Merab and wrote, "Many of my prayers are with you."
It should be noted that yesterday Asim Azhar announced his engagement with actress Merab Ali for which he turned to social media.
Asim Azhar shared photos of his and Merab Ali's engagement on his social media accounts.