Sports
Competition to win the series from today at Pindi Draw, Karachi Draw, Lahore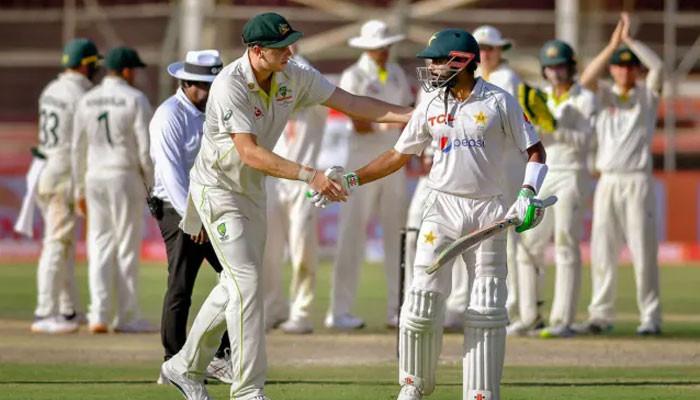 The third and final Test match of the series between Pakistan and Australia will be played at Gaddafi Stadium Lahore from today. The match will start at 10 am.

Captain Babar Azam will be in action for the first time in a Test match at Gaddafi Stadium. He says the pitch doesn't look much different but it looks like the ball will turn on the pitch. We will decide in the morning regarding the changes in the team.
Babar Azam said that the test match is going to be played in Gaddafi Stadium after 13 years. He could not express his feelings about playing at home ground.
Australia captain Pat Cummins called the role of reverse swing important in the Lahore Test and said that they are confident of winning the series. We considered the options but we think that this is the best XI.
It is to be noted that the series of three Test matches between Pakistan and Australia was named as 'Beno Qadir Trophy' which was the first Test match to be played in Pindi and the second Test match to be played in Karachi.