Entertainment
Berlin concert, 10,000 participants in solidarity with the people of Ukraine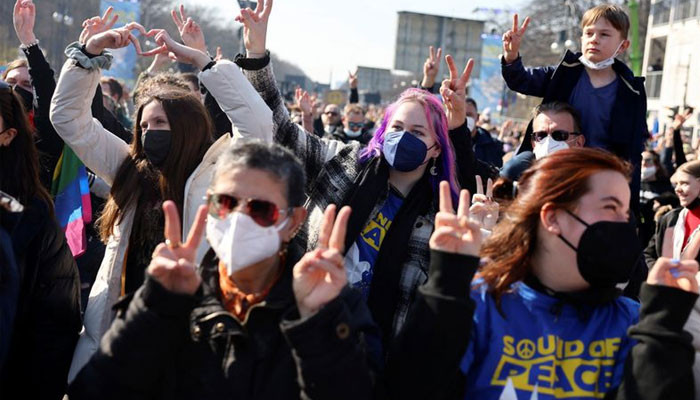 A concert in Berlin, Germany, was attended by 10,000 people in solidarity with the people of Ukraine.
As many as 10,000 people attended a concert in Berlin on Sunday in solidarity with Ukraine, according to a foreign news agency.
According to the report, Berlin police officials said the mob also waved Ukrainian flags and carried banners with slogans against the Russian invasion.
According to sources, the concert took place near the Brandenburg Gate, a symbol of divided Germany during the Cold War, where many performers on stage wore shades of blue and yellow flags.
Sources also said that the musicians included Ukrainian singer Natalia Klitschko, wife of Kyiv Mayor Vitaly Klitschko.
Meanwhile, Ukrainian singer Jamala, who won the Eurovision Song Contest in 2016 with her song '1944', joined the concert via video link.
"Music is a peaceful force," she told the audience.
He added that he believed that if all musicians were united, it would be the strongest and most peaceful army in the world.