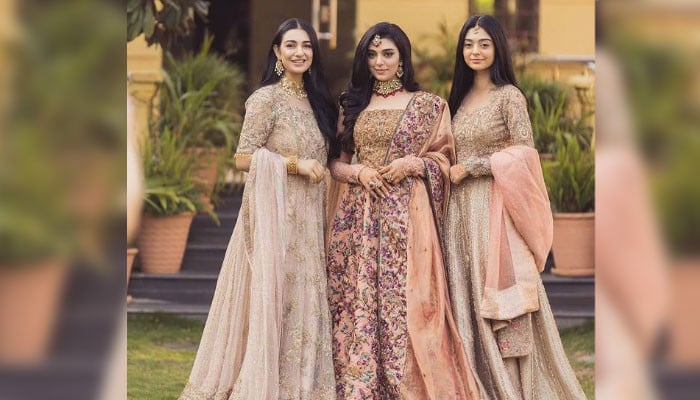 Fans have been blown away by the new photo of Pakistani actress Sara Khan shared with her sisters.

Sara Ali Khan has shared a new photo with her newly married sister Ayesha and actress Noor Zafar Khan. In this photo, the three sisters are looking very beautiful and happy.
Sara Khan has captioned her post 'My Dear Sisters, Mashaallah'.
This picture is being loved by fans of Sara Khan and Noor Zafar Khan.
Fans say in the caption of this post that the third sister of Sara Khan and Noor Zafar's sister is a mixture of these two actresses.
Last week, Sara Khan and Noor's third sister Ayesha Pia went home.
Numerous photos and videos taken from Ayesha's wedding party went viral on social media.