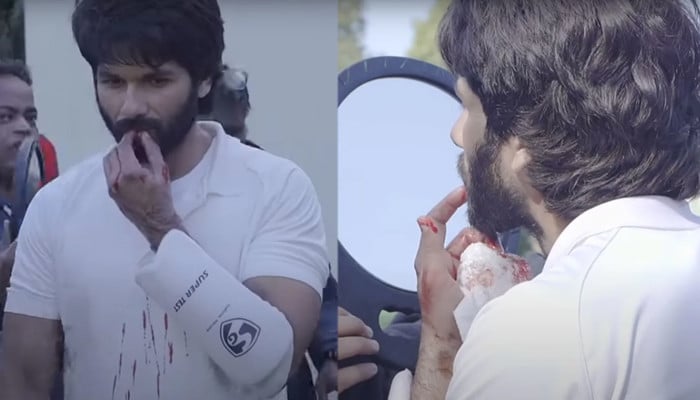 Bollywood actor Shahid Kapoor was severely injured when a ball hit his face during the shooting of his film 'Jersey' which resulted in 25 stitches on his face.
Shahid Kapoor recently posted a video of his injury on Instagram and said that he was seriously injured during the shooting of the movie 'Jersey'.
In the BTS video of the film, it can be seen that Shahid Kapoor is seriously injured and his shirt and hands turn red as a result of blood flowing from his face.
According to Indian media reports, Shahid Kapoor received 25 stitches around his lips after being hit by a ball during the shooting of his sports film 'Jersey'.