World
Kate Middleton reappears dressed during her tour of Pakistan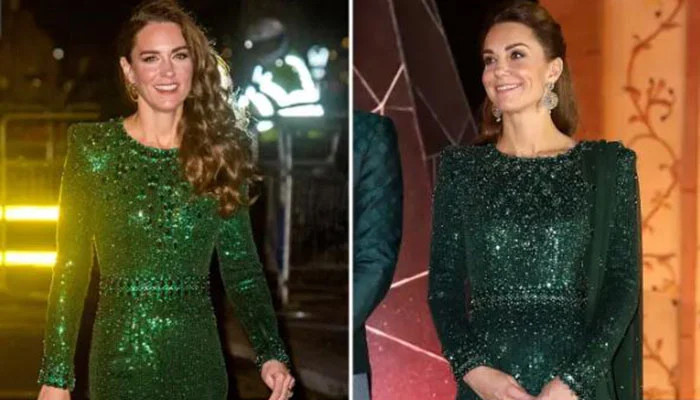 British Princess Kate Middleton re-embellished the glamorous green dress she wore during her visit to Pakistan and won the hearts of fans.
According to foreign media reports, Kate Middleton attended a Royal Variety performance with Prince William, during which she wore the same outfit she wore during her 2019 visit to Pakistan.
Kate Middleton was recently spotted wearing a green gown and gold earrings.
He had earlier worn such a dress at a function of British High Commissioner Thomas Drew during a visit to Pakistan's National Monument in Islamabad.