Entertainment
Who is more beautiful than Karisma and Kareena Kapoor? The fans decided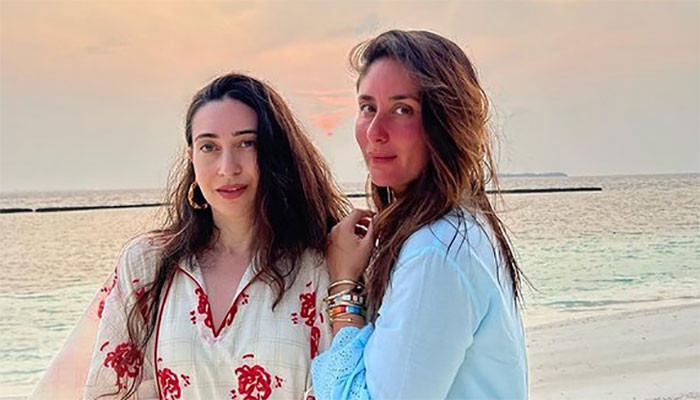 Bollywood's two beautiful heroine sisters Karisma Kapoor and Kareena Kapoor have decided who looks best.
Karisma Kapoor has been described by fans as more beautiful.

Leading Bollywood actress Karisma Kapoor has shared a photo on social media with her younger sister Kareena Kapoor, in which the two sisters are looking very attractive.

In a photo shared on the photos and videos sharing app Instagram, Kareena Kapoor is seen standing on the beach with her sister Kareena, with whom she has also written a beautiful message for her sister.
The picture of the two sisters is being liked by social media users, which has been liked by more than one lakh people in 2 hours, however, a large number of fans seem to be praising Karisma Kapoor.