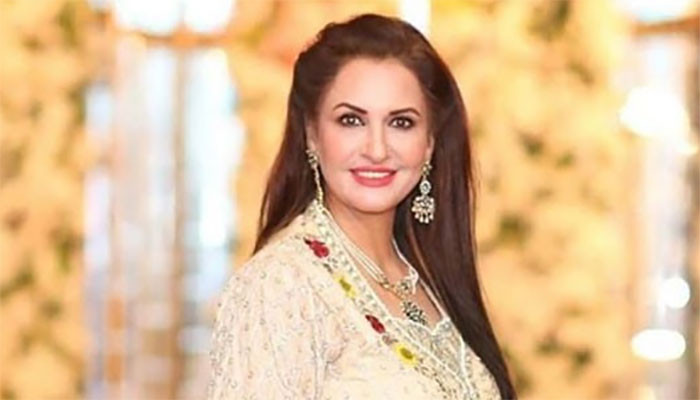 Saba Faisal, a senior actress of Pakistani TV dramas, shared an interesting video of her having a mustache on her face.
64-year-old actress Saba Faisal shared a new tick-tock video on her Instagram, in which she is seen having fun with fellow actor Sami Khan.
In a video shared by Saba Faisal on the Photos and Videos Sharing App Instagram, it can be seen that she is seen putting her hair on her lips and making a mustache.
It can be further seen in the video that after a while she is seen repeating the same process with her co-star Sami Khan.
Saba Faisal wrote in her post that 'Moj Masti with actor Sami Khan who played the role of son in the drama on the set', while in her video she also looks very happy.
His video has been well-received by users on social media, with over 80,000 views in just a few hours.