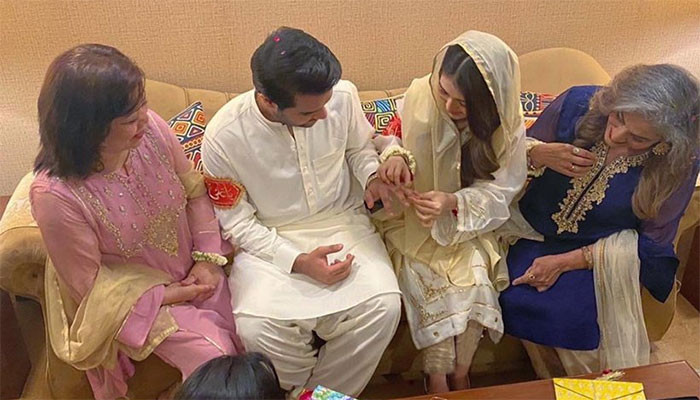 Well known singer Asim Azhar has got engaged to actress Merab. Also share photos related to his engagement on social media.
Asim Azhar announced his engagement via Twitter message, in which he is seen sitting with his fiance.
In his post, singer Asim Azhar thanked Allah Almighty and said that by the grace of Allah and prayers of parents, I want to tell you that I am engaged.
After the announcement of the engagement by the singer Asim Azhar, his fans are also getting very happy and the message of Mubarak Kabad is also being given by the fans.
Pakistan cricket team fast bowler Hassan Ali congratulated singer Asim Azhar on his engagement.