National
No-confidence: National Assembly convenes on March 25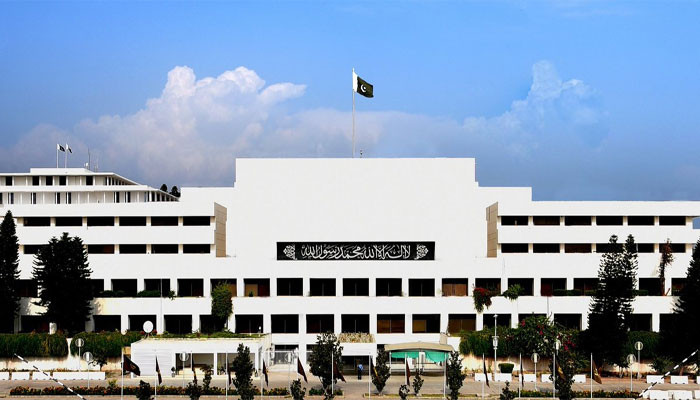 Regarding the no-confidence motion against the opposition Prime Minister Imran Khan, the Speaker of the National Assembly Asad Qaiser convened a meeting of the Assembly on March 25.
Speaker Asad Qaiser has issued a notification to convene a meeting of the National Assembly.
According to the notification, the National Assembly will convene on Friday, March 25, at 11 am in the Parliament House.
This meeting has been called on the relocation submitted by the opposition.
Sources said that Fateha of the late MLAs will be offered in the meeting.
Sources said that the meeting will be adjourned after Fateha Khawani.
Sources said that the National Assembly session has been postponed on March 25 due to a meeting of OIC foreign ministers.
Pakistan Peoples Party (PPP) leader Sherry Rehman has said that according to the constitution, the speaker is required to convene a meeting within 14 days after the relocation.
"Not convening a meeting tomorrow is unconstitutional."
He said that according to the constitution, the National Assembly should be convened tomorrow (Monday, March 21).
The PPP leader said that if this session of the National Assembly was not convened tomorrow, it would be unconstitutional.
Sherry Rehman also said that the constitution cannot be violated under the guise of OIC.