Health
Magic drinks that reduce the intensity of heat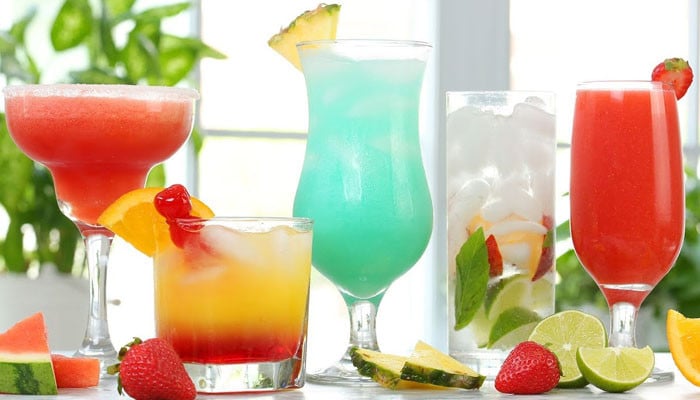 The use of water and beverages increases with the onset of summer, while home-made sweet, flavorful and cold drinks can easily be used to protect against heatwave, heat and hot sun.
According to medical experts, the intensity of heat causes excessive sweating, which in turn increases the excretion of salts from the human body, leading to irritability, nervousness and fatigue, weakness, dizziness and It is common to have indigestion, to get rid of such complaints keep yourself hydrated, that is, keep drinking water.
Medical experts also recommend various refreshing beverages made from fruits and vegetables, including more water in hot weather, the use of which reduces the intensity of heat and also saves a person from many diseases.
Here are some natural drinks from experts that will play an important role in reducing the intensity of heat.
Special Summer Drinks:
Sutu Syrup:
With the onset of summer, many of us add sutu to our diet. This sutu syrup will add a healthy twist to your refreshing detox experience. It is nutritious and will keep you full for a long time. Drinking sutu syrup not only reduces the intensity of heat but also makes up for the lack of water.
Raw lassi:
Experts recommend the use of raw lassi in summer. Drinking raw lassi in hot weather removes heat. ۔
Pomegranate juice:
As beautiful as this red fruit is, there are many benefits to eating it. This juice is an excellent cleanser and a popular detox drink that many people believe in. So, without thinking too much, incorporate it into your routine.
Coconut water with lemon and mint:
Who doesn't want to enjoy delicious coconut water this summer? This summer drink will quench your thirst and keep you hydrated. This is a simple recipe and you only need four ingredients to make this coconut water with lemon and mint.
Cucumber and kiwi juice:
With this juice we can make the detoxing experience healthier. Kiwi will soothe the soul while cucumber is very nutritious, full of antioxidants, kiwi is rich in vitamin C.