Entertainment
Archana Puran Singh ate Sadhuji, an interesting comment by Kapil Sharma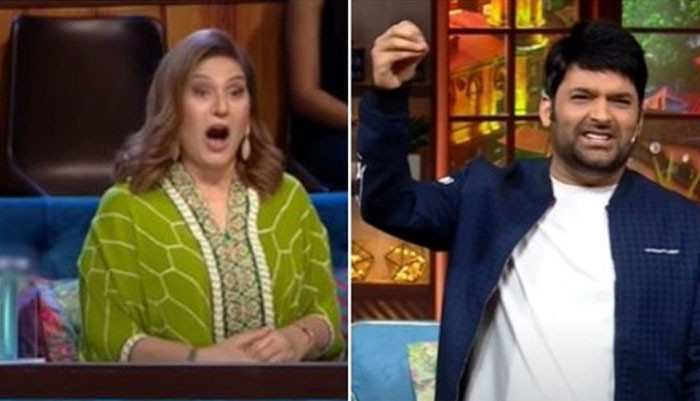 Comedian Kapil Sharma said about his show's special guest Archana Puran Singh that she ate Sadhuji.
An interesting situation arose in a recent show of Kapil Sharma, the famous Indian comedian and host of Kapil Sharma show, when Kapil said about the show's special guest Archana Puran Singh that it was our former special guest, former Indian cricketer and recently Navjot Singh, who lost the state elections in the state of Punjab on behalf of the Congress party, has consumed Sadhu (Sadhu ji has been eaten).
While Archana Puran Singh was shocked to hear this. In a video, the couple asks if they know that celebrities come to the show, to which Archana says yes, she knows.
To which Kapil says, "They know all the things to eat and drink, I don't know how, when they see food and drink, they ate Sadhu ji first."
Hearing this, Archana laughs before she stops laughing, after which Kapil Sharma greets the chefs who come to his show.