National
OIC Foreign Ministers Meeting Begins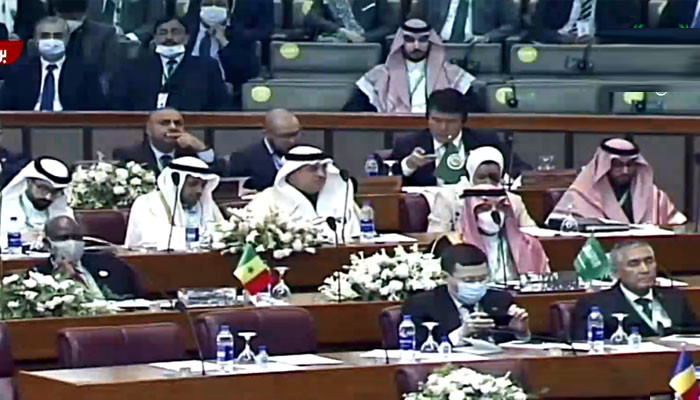 An extraordinary meeting of OIC foreign ministers has begun on the worrisome economic situation in Afghanistan. Prime Minister Imran Khan is attending the inaugural session and will address the participants.
The 17th Extraordinary Meeting of OIC Foreign Ministers is underway in Islamabad in which Foreign Minister Shah Mehmood Qureshi in his address said that the people of Afghanistan are facing shortage of food and medicine, banking system for Afghan economy. Must be activated.
In his address, Shah Mehmood Qureshi said that this meeting is related to the problems of the people of Afghanistan.
He said that the people of Afghanistan were facing food shortage and Secretary General Ibrahim Taha and his efforts were commendable. He asked the Muslim Ummah to play its role in saving Afghanistan from human tragedy.
Shah Mehmood Qureshi said that our voice regarding Afghanistan has reached the world, OIC's confidence in Pakistan is welcome for the extraordinary meeting.
The meeting is attended by Foreign Ministers of Turkey, Iran, Sierra Leone, Gabon, Somalia, Guinea-Bissau, Turkish Republic of Northern Cyprus, UAE, Tajikistan, Bangladesh, Jordan and Palestine and Secretary General OIC.
It may be recalled that the guests had been arriving at the Parliament House since morning to attend the extraordinary meeting of the OIC Council of Foreign Ministers.
At the invitation of Pakistan, Foreign Ministers of 20 countries are participating in the meeting. 70 delegations including 10 Deputy Foreign Ministers are also participating in the meeting.