Sports
La Liga: Barcelona, ​​Rayo Vallecano, Villarreal won their respective matches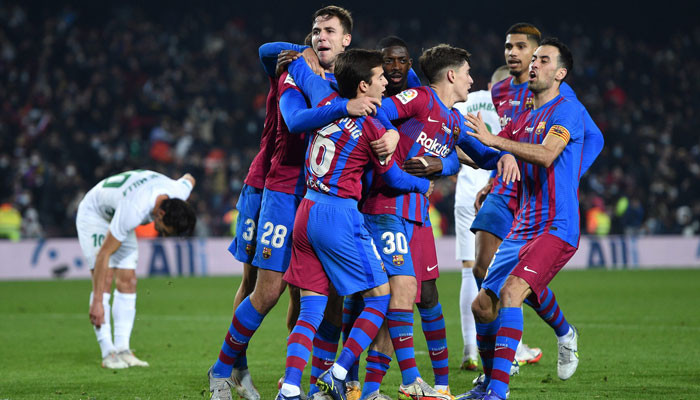 In the Spanish Football League, Barcelona beat Elche 3-2 after an interesting contest. In other matches, Rayo Vallecano beat Elvis 2-0 and Villarreal beat Real Sociedad 3-1. The matches of the event were broadcast live on Geo Super. are going to.
In the match between Rio Vilcano and Elvis, Rio Velcano was dominant, with Sergio Nievaro scoring in the 19th minute.
In the 26th minute of the match, Merogan delivered the ball into the opponent's net and gave the team a 2-0 lead which lasted till the end of the match.
In the second match, Villarreal beat Real Sociedad by three goals to one.
Real Sociedad took the lead in the first leg of the match, with Alexander Isaac scoring in the 32nd minute, and Gerard Moreno equalizing for Villarreal six minutes later.
In the 68th minute of the second half, Gerard Moreno scored another goal to give the team the lead, while Samuel scored another goal in the very last moments of the game to secure the victory for his team Villarreal.
The match between Barcelona and Elche was interesting. Barcelona scored two goals in the 16th and 19th minutes of the first half of the game, and in the 62nd and 63rd minutes of the second half, Elche's Moranti and Mi Lane equalized.
Five minutes before the end of the game, Barcelona's Nico Gonzalez scored to give the team the lead that lasted until the end of the match.