Sports
Asian Hockey Champions Trophy, Pakistan in the semi-finals with a win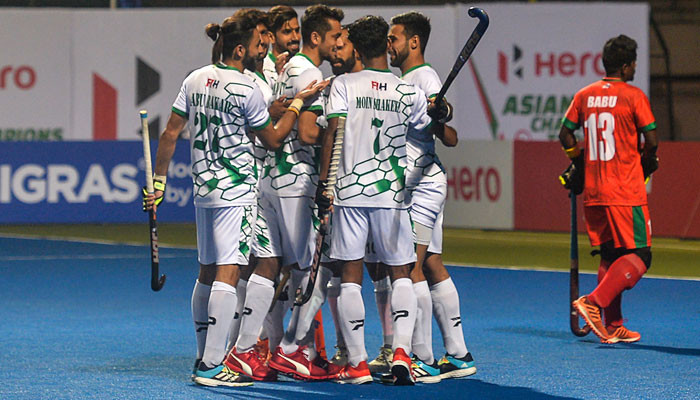 In the Asian Hockey Champions Trophy, Pakistan defeated host Bangladesh by six goals to two to reach the semi-finals.
In the last group match of the Asian Champions Trophy in Dhaka, Bangladesh played a brilliant game against Pakistan in the first quarter and even took a one-goal lead in the 13th minute, but Nadeem Ahmed equalized in the next minute. done.
Then in the second quarter, Team Pakistan made several attacks on the rival team's goal and scored 3 goals in a row.
In the third quarter Pakistan team continued to attack and scored two more goals while the host team also scored one goal, but Pakistan won the match 6-2 and made it to the semi-finals, Nadeem Ahmed and Ijaz Ahmed scored two goals each.
It should be noted that this is Pakistan's first victory in the Asian Hockey Champions Trophy 2021 and at the same time the national team also made it to the semi-finals of the event.
In the first semi-final of the event, Pakistan will face South Korea while in the second semi-final, India and Japan will face each other.