Sports
Algeria wins first FIFA Arab Cup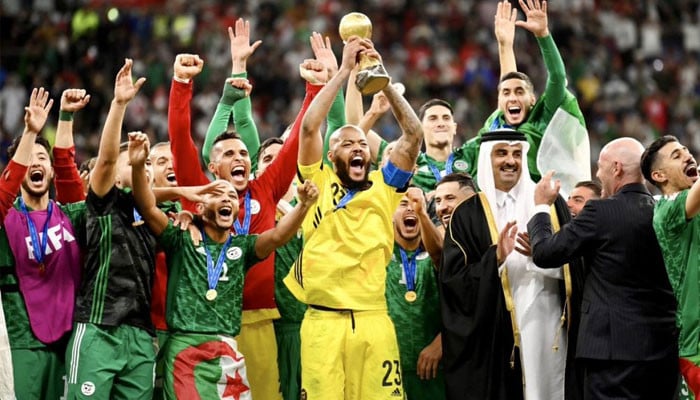 Algeria won the first FIFA Arab Cup title, beating Tunisia 0-2 in the final, and host Qatar finished third in the 16-team tournament.
In the presence of more than 8,000 spectators at the Al-Bayt Stadium in Qatar, the FIFA-sponsored Arab Cup was played where Algeria and Tunisia competed in the final.
There was a fierce competition between the two teams, neither team was able to score in the allotted time.
In the last minute of the match, Yassin Brahimi scored a goal to give Algeria the first title of the Arab Cup. By defeating Egypt, the host Qatar got the third position in the event.
FIFA President Gianni Infantino made a special appearance at the match and announced that the tournament would continue under FIFA.